As you have clicked on this article, we assume that you are either planning to open a unique studio computer this year or you are an owner of one such music studio and are in search of some excellent processors for your music studio. Then we would say that you came to the right place as we would cover everything that you will ever need to know from A to Z. You will surely find the best CPU for music production for your music studio.
In this article, we would take you with us on a journey where you would explore some of the best processors for audio production of all time. We have written about some of our favourite and recommended AMD and Intel CPUs that you can purchase to enhance your music production.
Top 6 Best CPUs for Music Production
AMD Ryzen 9 3950X Desktop Processor – Best High-performance CPU for Music Production
Ryzen 5 5600X Desktop Processor – Best AMD CPU for Music Production
Intel Core i9 10900K Desktop Processor – Best Intel CPU for Audio Production
Intel Core i5 10600K Desktop Processor – Best Cheap CPU for DAW
AMD Ryzen 5 3600 Desktop Processor – All in one
AMD Ryzen 7 3700X Desktop Processor – Best Budget CPU for Ableton
1- AMD Ryzen 9 3950X Desktop Processor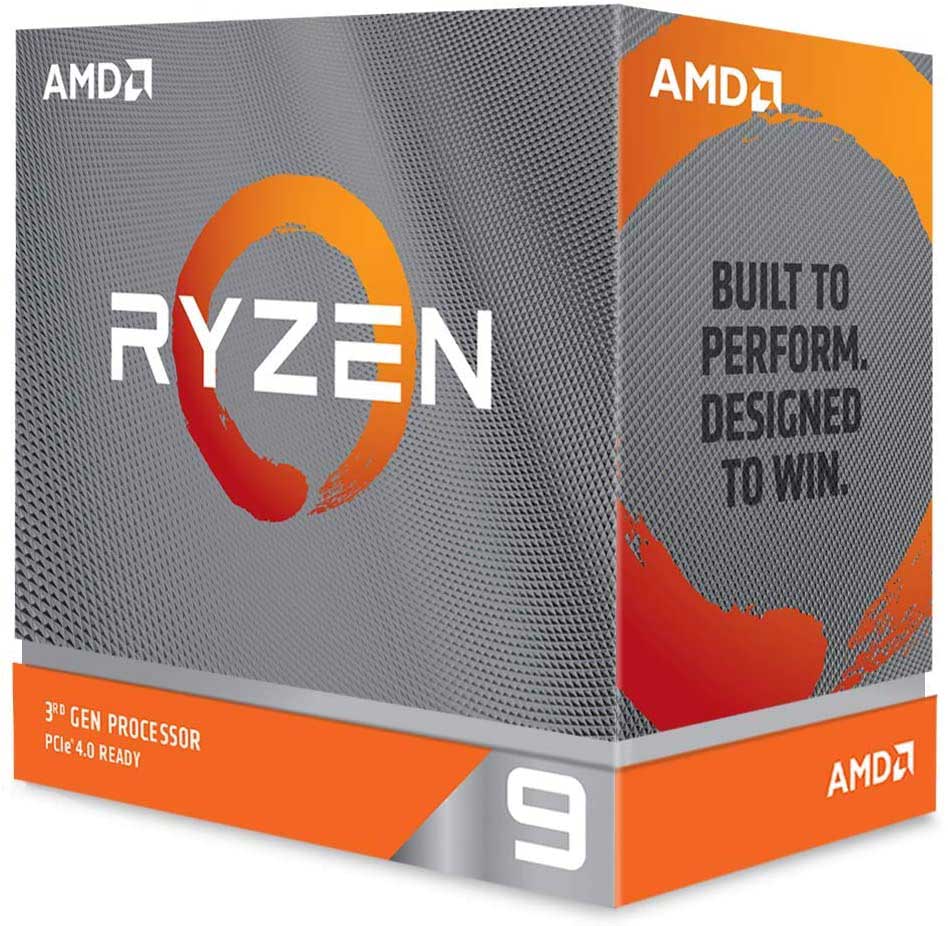 Let us begin this list of the best processor for music production with this amazing beast – AMD Ryzen 9 3950X. This machine has been used by multiple DJs and YouTube music producers whose daily job is to work and produce music. So, as these producers can claim that AMD Ryzen 9 3950X is the best CPU for audio production, then who are we to challenge them!
Specifications
This CPU is one of the amazing Processors out there in the market. This AMD CPU comes with 16 cores and 32 threads which provides this CPU with the amazing power of running multiple software for music production at a single time.
The maximum clock speed of this CPU rises to 4.7 GHz which can be further overclocked. Isn't it jaw-dropping? Nonetheless, even without overclocking.
Price
No doubt that this CPU is among the top choices of many music producers out there, however, this CPU may be heavy on your pockets. If you have enough money to spend, then we would surely recommend this CPU as it is worth the value. In addition to that, if you compare any other CPU from Intel that provides the same performance, then you would find out that this CPU is cheaper than those of Intel.
AMD Ryzen 9 3650X is a true performer in terms of editing music.
Pros
Allows overclocking
This CPU is fast and reliable.
Along with the pleasure of powerful computing, this CPU also supports AM4 sockets
Cons
This CPU is at the higher end of the price range.
2- AMD Ryzen 5 5600X Desktop Processor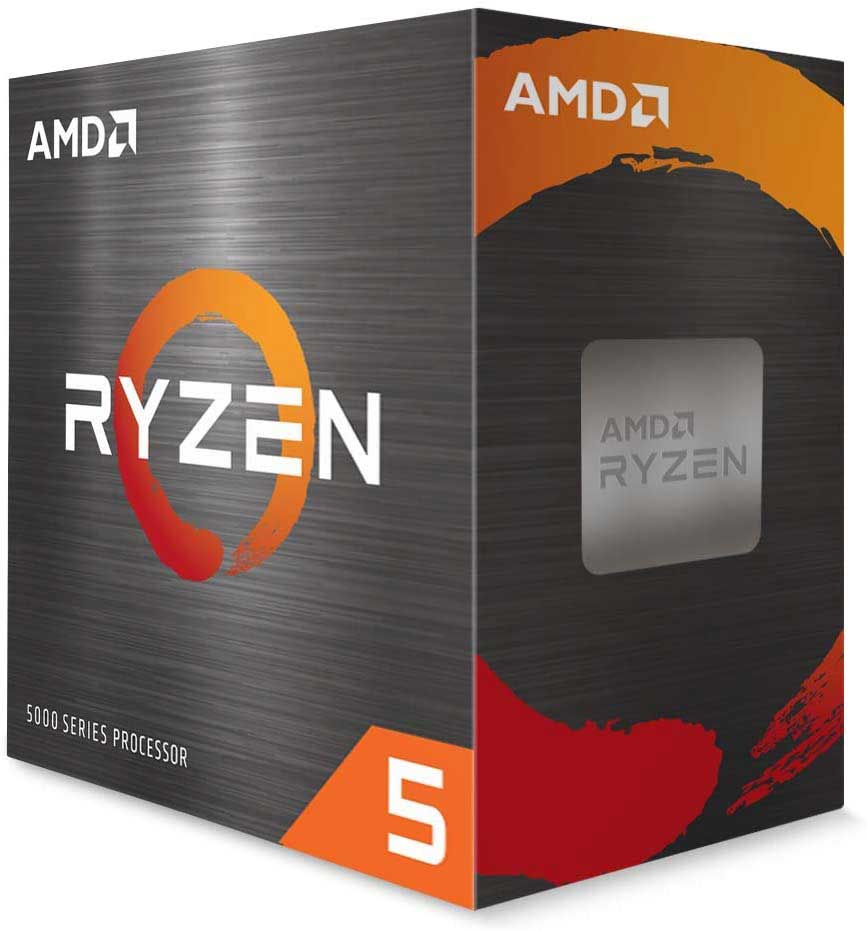 Now we are bringing you Amazon's Choice for the best CPU for fl studio. We would categorize CPU as the best for those people who are looking for something in the mid-range value. The price tag of this CPU is low enough that anyone with a normal lifestyle can afford it.
If we started to jot down why this CPU is best for you, the list would never end. But we could tell you that this CPU comes with low TDP and dominates in the music and gaming industry similar to AMD Ryzen 9 3600X.
Specifications
This CPU comes with 6 cores and 12 threads with a Wraith Stealth cooler. If we talk about this Processor's cloak boast, then you would be amazed to hear that it is 4.6 GHz. Without any questions, this CPU gives a tough competition to AMD Ryzen 7 3700X. Not only this, but this CPU also has the best single-threaded performance as well.
Performance
This CPU is listed in this list because of its performance. After using this CPU in your music studio, you would also believe in our statement that this is the best processor for recording music. Not only this, if you are a part-time gamer as well, we guarantee you that this CPU will never disappoint you. It is hard to find such a piece at such a low price.
Pros
This CPU would provide you with powerful single and multi-threaded performance.
It has great IPC gain with great frequencies and high-performance efficiency.
It also has PCIe Gen 4 support.
Cons
You won't get integrated graphics with this CPU.
3- Intel Core i9 10900K Desktop Processor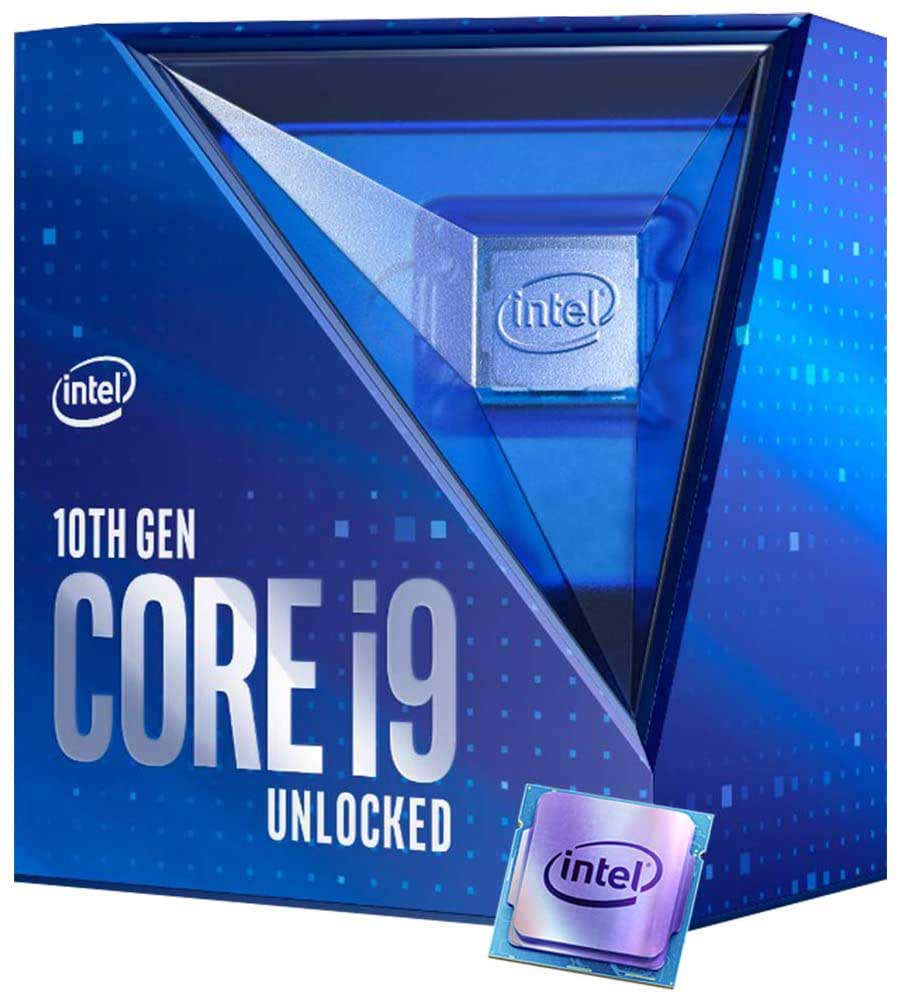 Above we have discussed a couple of CPUs from AMD. We know that everyone is not a fan of AMD processors and some of the readers are just interested in purchasing Intel CPUs for using music production software. If you are among those people then you do not have to worry as we bring you Intel Core i9 10900K which is known for its high-quality performance during music editing and producing procedures.
Specifications
This is the one best because of its performance and its specifications. It comes with 10 cores with 20 threads and has the highest clock rate compared to the CPUs we have mentioned till now. You will be stunned by knowing the cloak rate of this CPU. The cloak rate of this CPU is 5.3 GHz. Nevertheless, this CPU is also using Intel's 400 series chipset which gives us another reason to place the CPU as the best processor for music production.
Features
Some of the amazing features that this CPU provides include its ability to deal with heat released during its performance and to handle overclocking. This is achieved by using a thicker heat spreader and by thinning the die. It also provides you with the per-core hyper-threading which is quite a new feature in today's CPUs out there. The overclocking software of this CPU is also new and it also has new latest tunable knobs.
Pros
Leading CPU in the market for audio and video processing.
Strong in both single and multi-threaded operations and applications.
It has an unlocked processor.
Cons
Consumes high power so it can be a burden on your electricity bills.
4- Intel Core i5 10600K Desktop Processor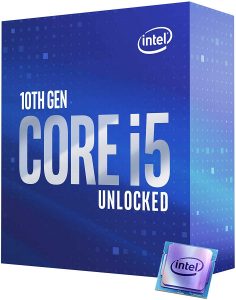 This Intel Core i5 10600K is another of Intel's best Processors for audio production. When it came into the market, this CPU just took the charge of the music industry. Other computing companies and CPU manufacturers had to step up their game to reach the performance level of Intel Core i5 10600K. It was a long time until another company had produced a CPU as competitive as Intel Core i5 10600K.
Specification
This Processor unit has six cores with 12 threads which makes it possible for this CPU to become the best processor for recording the music. The unique thing about this CPU was that it had more threads even when we compared it to the Intel Core i7 models at that time. This CPU with such outstanding specs had allowed itself to gain supremacy in overclocking, gaming, and music production.
Features
If I started to jot down the features with which this best CPU for Ableton comes, it will take me ages. However, some of the main and stand-out features of this CPU include high stock cloak frequencies along with palatable power consumption and agile overclocking capabilities. This is what makes this CPU win over other processors in the market in terms of music production.
Pros
Gives you the best performance in both single and multi-threaded applications.
It cools quickly and easily saving you from overheating.
This CPU provides you with an amazing overclocking headroom which might be needed in some music production software.
Cons
It may require a new motherboard and it does not have a bundled cooler as well.
5- AMD Ryzen 5 3600 Desktop Processor
Now let us get back to our favourite processors out there. AMD processors never disappoint. Especially this little beast. When this AMD Ryzen 5 3600X came out in the market, it was considered as one of the most advanced CPUs out there for the music and gaming industry. Therefore, we thought of including this CPU in the list of the best CPU for music production. Although this CPU has fewer cores compared to other CPUs that I have mentioned, it still provides you with a powerful performance to look up to.
Specifications
As this is also the best CPU for daw, you might be pondering about what features this CPU has for you. Well. It comes with a six-core twelve threads and unlocked processor which makes this CPU among the top choices of those who produce music on YouTube.
Budget-wise
We would admit that this CPU would not be the first choice of many of the readers here because it is a bit outdated. However, we would recommend you this CPU if you are a music producer on a tight budget. Otherwise, we can categorize it as the best processor for recording music for those who have just entered this industry.
Pros
This CPU is a top competitor in terms of speed as it can give you 100+ FPS performance.
This CPU also has immensely large cache memory on board which is the reason for higher system responsiveness.
It also comes with a quiet AMD Wraith Stealth Cooler.
Cons
It lacks integrated graphics which might be bad news if you are a frequent gamer.
6- AMD Ryzen 7 3700X Desktop Processor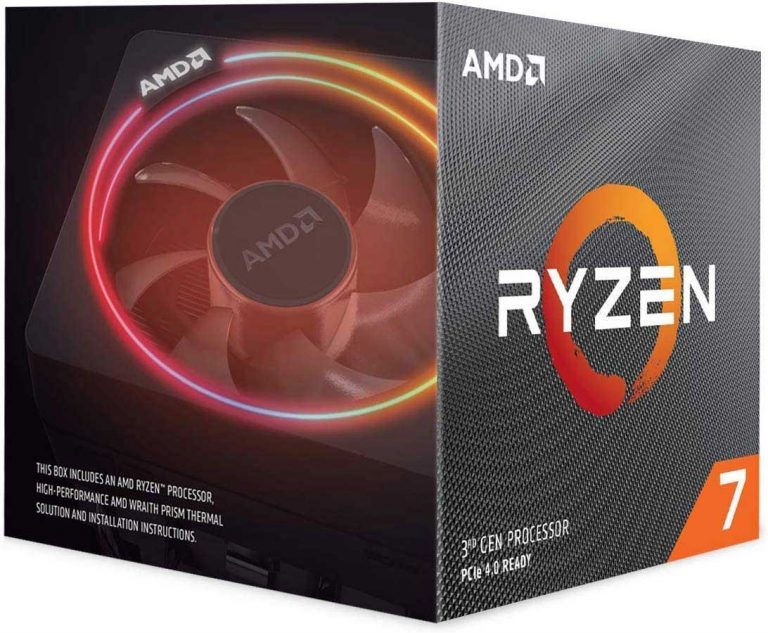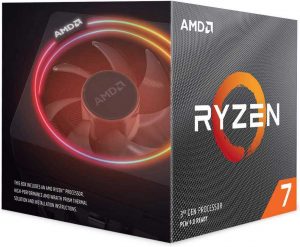 We would end this list of the top 6 best Processors for audio production with AMD Ryzen 7 3700X. This AMD processor unit is a descendant of AMD Ryzen's 3rd generation CPUs. It contains a 7nm architecture which allows this CPU to work with high efficiency and speed with lower power consumption. If you purchase this CPU, we can guarantee you that it will complete all your music production tasks without any lagging or freezing.
Specification
The specifications of this best cpu for Cubase include a CPU of eight cores with 16 threads and an unlocked Processor that helps in running the heavy music software easily and smoothly. It also comes with Socket AM4 and the CPU speed is 4.4 GHz. It also surpasses AMD Ryzen 9 3600X in terms of multi-threaded workload. This can be the ultimate CPU for those who are on a limited budget.
Features
By purchasing AMD Ryzen 7 3700X, you will not only buy an affordable processor for your music production, but you will also purchase a list of useful features which will help your music producing journey. It is a delight to have a CPU that emits less heat and AMD Ryzen 7 3700X is among those unique CPUs which are capable of doing this.
Pros
This is the best processor for Daw in terms of value for its price.
This CPU comes with an inbuilt cooler which saves you a lot of money on purchasing a separate cooler.
It has a 7nm architecture and comes with PCIe Gen 4.
Cons
The Single-threaded performance of this CPU lags behind the CPUs' of Intel.
Buyer's Guide
Whenever you go out purchasing a new thing, numerous questions might usually be revolving around your mind. This section of the article is just written for this purpose so that we could answer some of the common questions about the features of the best Processor for Audio Production.
Research
The number thing that you should do before stepping into the market is to do proper research so that you are aware of all the necessary jargon related to tech. This is also necessary because thorough research will give you a better idea about what kind of CPU you are looking for and what kind of CPU would be best for your brand new music studio. Do proper research as it will also save you from unwanted scams. You will surely thank us later after following this advice from us.
Budget
CPUs and Processors can be highly expensive, especially if you really want the best CPU for Audio Production. The best way to tackle this is to keep an affordable budget in your mind and look for different discounts online and even wait for a sale if you can. Moreover, always look at different shops and try to bargain on prices. Believe us or not, this can save you some significant amount of bucks.
The number of Cores and Threads
The number of cores and threads may not sound so significant, however, they play a vital role. They majorly dictate how fast your processor can work and how smooth it can run. They can even be the difference between a smooth and a laggy CPU. Therefore, always try to purchase the CPU and Processor unit with a higher number of cores and threads. They will not make your process of music production easy but they will also allow you to work on multiple applications at the same time without freezing.
These are some of the important features and things to consider when you are out there in the market looking for your perfect CPU. Lastly, always test the CPU before purchasing it.
Frequently Asked Questions
Are gaming computers good for music production?
The answer to this is related to what type of gaming computer you have. Usually, a gaming computer requires a powerful CPU with out-of-the-world graphics and they are highly efficient and have an excellent multi-threaded performance. So, in general, we can conclude that a good gaming computer can serve as a superb alternative for music production systems.
How much ram do I need for music production?
These days, the most recommended and common RAM requirements are at least 8GB of RAM. We would never recommend you to have a CPU with less than 8GB RAM for any kind of work as it is slower and might get a lot laggy with time. Always purchase a CPU with a higher or at least 8GB RAM.
How many GHz is good for audio production?
If you have read through our article, you would have a clear idea about why a GHz matters during audio production. We would suggest a minimum of 2.4 GHz of quad-core processor power. Along with this, we would also like that you should have i7 or at least i5 Cores of Intel processors and a 64-bit operating system as well. This will make your life during music production a lot simpler.
Final Verdict
In the end, we would like to say that the best CPU for music production may evolve and change with time and advancements in technology. However, the features and the models that we have mentioned in this article will never go obsolete as they have all the necessary things that you would ever require during your journey of music production.
We hope that this article proved to be quite helpful and served its purpose of guiding you through the selection of CPUs for audio production.