As you know, the CPU is one of the major components of the Computer because it performs many important tasks. Now a day every human wants an efficient machine to perform their task as soon as possible. Does your CPU speed determine how fast your processor performs those tasks? For making their CPU more efficient, People will Overclock them. So in this article, we will help you how to check CPU speed after Overclocking?
First of all, you need to verify that your overclocking is working or not. Sometimes due to extreme overclocking or due to any error, BIOS automatically reset your Overclocking settings.
There are many different ways for windows and MAC to check that your CPU is Overclocked or not.
First Method Using Window Operating System
The first and easiest method to check processor speed after overclocking is Task Manager Method.
You need to press CTRL + ALT + DELETE on your keyword.
A blue screen appears on which the last option in Task Manager.
Click on Task Manager.
A new window appears on the top first Tab is Processes you need to ignore it on the next; you need to click on Performance.
After clicking on Performance, the CPU has already selected either click on CPU.
Then you see the speed after Overclocking.
Second Method Using Window Operating System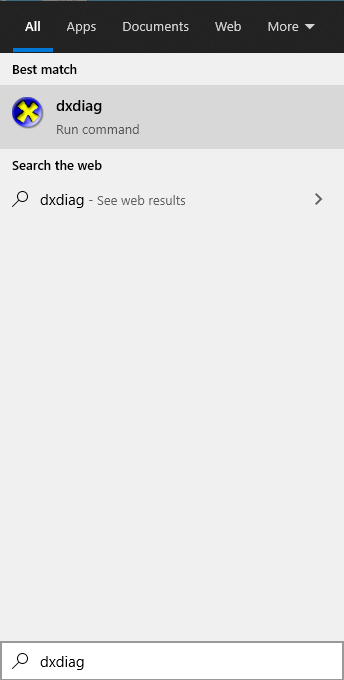 Another method within the operating system is DirectX Diagnostic method.
For this method, go to the Search bar of the operating system and type "Dxdiag," and press Enter. Another method for opening the Dxdiag dialogue box window.
Go to Run and Enter "Dxdiag" and hit Enter.
After a few seconds dialogue box will appear.
Now you can see all information about all PC components.
Third Method Using MAC Operating System
This method is especially for those who want to check CPU speed After Overclocking on MAC.
You need to click on Apple Logo on the left upper corner a menu bar will appear.
Now click on "About this MAC."
A new window appears on which you can see your processor speed. Note that this speed is not your processor running speed.
Fourth Method Using Third-Party Software
There is much different third-party software for measuring CPU speed; these are CPU-Z, Core Temp, and Ryzen Master. CPU-Z is the easiest method for measure processor speed. First of all, we Discuss CPU-Z.
However, CPU-Z provides you full information about your PC components. CPU-Z is free of cost; you can download it from anywhere. It is designed especially for Overclockers to Show maximum Performance of the processor.
After Downloading and installing CPU-Z.
Run this software.
You need to login into CPU-Z as an administrator; without login, you did not access this software.
For checking the maximum Performance of your CPU. You need to run a CPU-intensive task on your PC must use Prime95.
Whenever your CPU is working hard, CPU-Z displays you full speed.
Prime95
If you want maximum overclocking output, then you must need to try Prime95. It places a heavy load on your CPU, and CPU-Z notes this value. It is free of cost. You can use it after downloading and installing it.
Prime95 is specially used for placing a heavy load on your CPU and is also used to calculate Prime numbers.
Now if you want to upgrade your CPU must need to read our related articles, such as which one is the best CPU, APU, or a GPU.